2022 Pavement Maintenance Program
About the Program Work
The City's Pavement Maintenance Program is a strategic, proactive approach to extending the lifespan of roadways, minimizing the cost of maintaining road surfaces, and prioritizing maintenance and reconstruction projects. Work is not expected to impact travel.
Construction activities include replacement of curb and gutter, sidewalk, concrete pavement, asphalt overlay and milling, asphalt patching, inlet repair, ADA ramps, and crack seal and slurry seal. Utility locates and no parking will be in place. Residents will be notified with door hangers in advance of contractor work on their area. All resident access is expected to be maintained throughout construction unless notified otherwise.
For additional information on specific 2022 improvements, view the 2022 Pavement Maintenance Drawings (PDF).
---
Project Schedule
Project begins: August 22, 2022
Anticipated completion: Completed Fall 2022
Current Work
Project status: Complete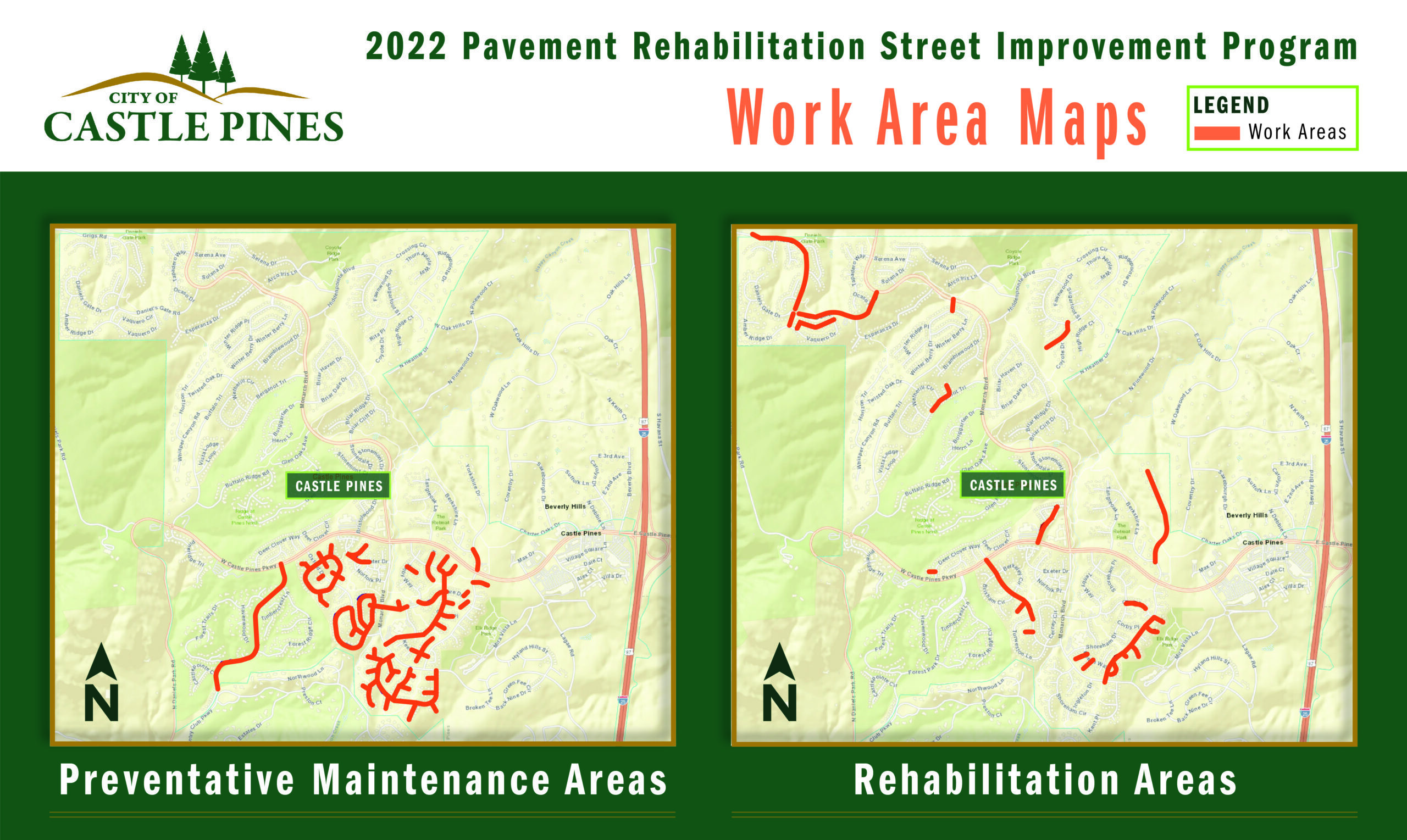 Want to learn more about our long-term Road Solutions?
City Council has created a Plan of Action for the Streets of Castle Pines. Visit our Road Solutions page and find out how the City plans to invest heavily in roadway infrastructure over the next few years.