---
Project Update: Oct. 13th - Oct. 19th, 2021
This week:

Tangleoak Lane closed on October 11th and will be closed to no thru traffic to project completion. Please use alternative routes.
Work continues on the waterline and storm drainage pipe and inlet installation.

Upcoming:

Work will continue on the waterline and storm drainage pipe and inlet installation.
Alternate Route Suggestions:
---
Important Safety Tips when Driving along Castle Pines Parkway:
As paving and additional repair work have continued, there are more construction workers out on the project site. Please take extra precautions when driving on Castle Pines Parkway.
​Some helpful tips: ​
Plan extra time for your car trip to accommodate for potential delays.
Minimize distractions while driving through a construction zone​.
Remember to slow down and allow ample room for construction workers to perform their jobs.
Travel Impacts:
Anyone traveling this corridor can expect throughout the project:
Construction work Monday through Friday, during the hours of 7 a.m. to 5:30 p.m. and until further notice contractor will be working Saturdays 8:00 a.m. to 4:00 p.m.
Full eastbound lane closures followed by full westbound lane closures after work on the eastbound side has been completed.
Castle Pines Parkway to remain open to single lane traffic in both directions, though alternate routes are advised due to likely delays.
Potential sidewalk closures on the north side of Castle Pines Parkway for pedestrians.
Bicycle lane closures.
Various neighborhood entry closures at different times during the project. Suggested alternate routes will be provided as necessary.
Temporary access closure to Shoreham Dr. from Castle Pines Parkway began 6/21. Use Monarch Blvd. as alternate route.
Left turns from Castle Pines Parkway onto Yorkshire Dr. are currently not permitted when traveling westbound.
---
Project Overview
The City of Castle Pines and Castle Pines North Metro District are partnering on this joint infrastructure project to rebuild a half-mile segment of Castle Pines Parkway and replace the existing water main between Yorkshire Drive and Monarch Boulevard starting June 21, 2021. This project is just the first major component in the rehabilitation of the City's two major roads!
---
Project Improvements for Better Mobility and Safety:
Reconstruction of this stretch of roadway will replace crumbling infrastructure with a new asphalt roadway to serve the community for years.
Removal and replacement of aging curb and gutter to create a safer ride for bicyclists.
Installing 6' bicycle lanes in both directions.
The existing sidewalk on the north side of the parkway will be rebuilt and a new, detached 8' wide sidewalk installed.
All new ADA pedestrian curb ramps will be constructed providing better access for people with disabilities.
---
Schedule:
Construction began: June 21, 2021 - alternate routes are advised for both vehicles and bicyclists
Anticipated completion: December 2021

---
Funding:
The City of Castle Pines has partnered with the Castle Pines North Metro District (CPNMD) to complete this project. City Council approved almost $4.3 million for roadwork in 2021, which is 40% of all City expenditures for the year. The City's projected share of the total cost of this project is about $2.3 million and CPNMD's projected share of the total cost will be about $1.3 million.
Other City expenditures related to road improvements:
$1.3 million for additional planned roadwork on Castle Pines Parkway west of Monarch and Monarch north of Castle Pines Parkway plus residential road maintenance. Details and timing on these projects is forthcoming following the start of the Castle Pines Parkway reconstruction project.
$450,000 for street/sidewalk maintenance repairs
$125,000 for signal improvements
$75,000 for pedestrian related improvements
Castle Pines Parkway / Monarch Reconstruction Analysis and Costs
---
Want to learn more about our long-term Road Solution?
City Council has created a Plan of Action for the Streets of Castle Pines. Visit our Road Solutions page and find out how the City plans to invest heavily in our infrastructure over the next 4-5 years!
---
Project Photo Gallery
Click through our slideshow to see all of our photos with the City Council and the Castle Pines North Metropolitan District taken during the first day of paving on September 14, 2021.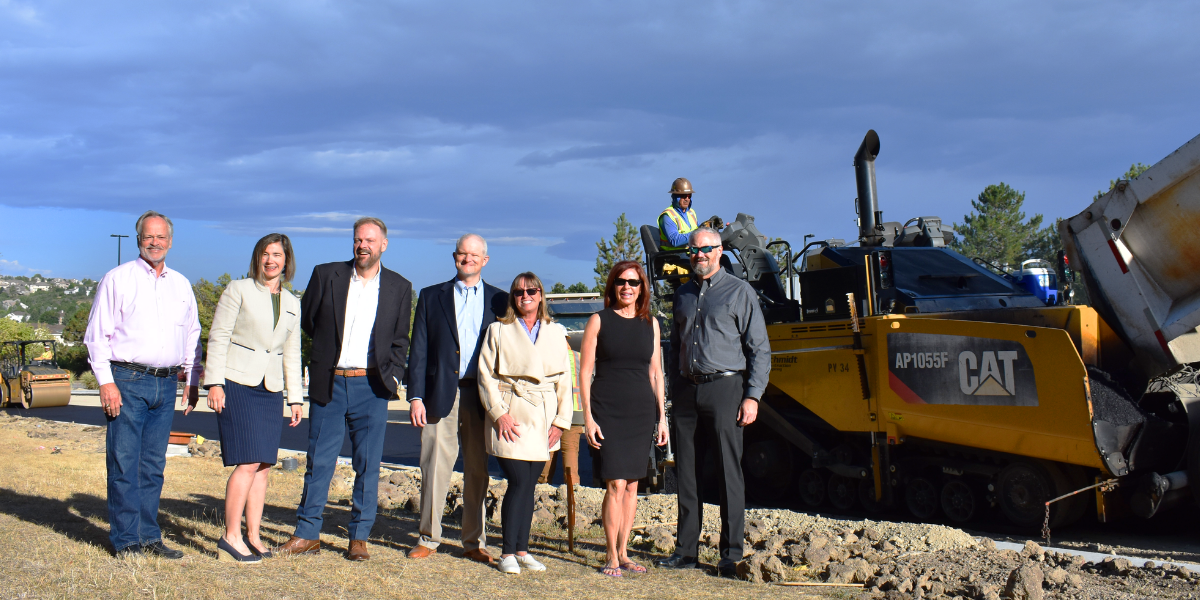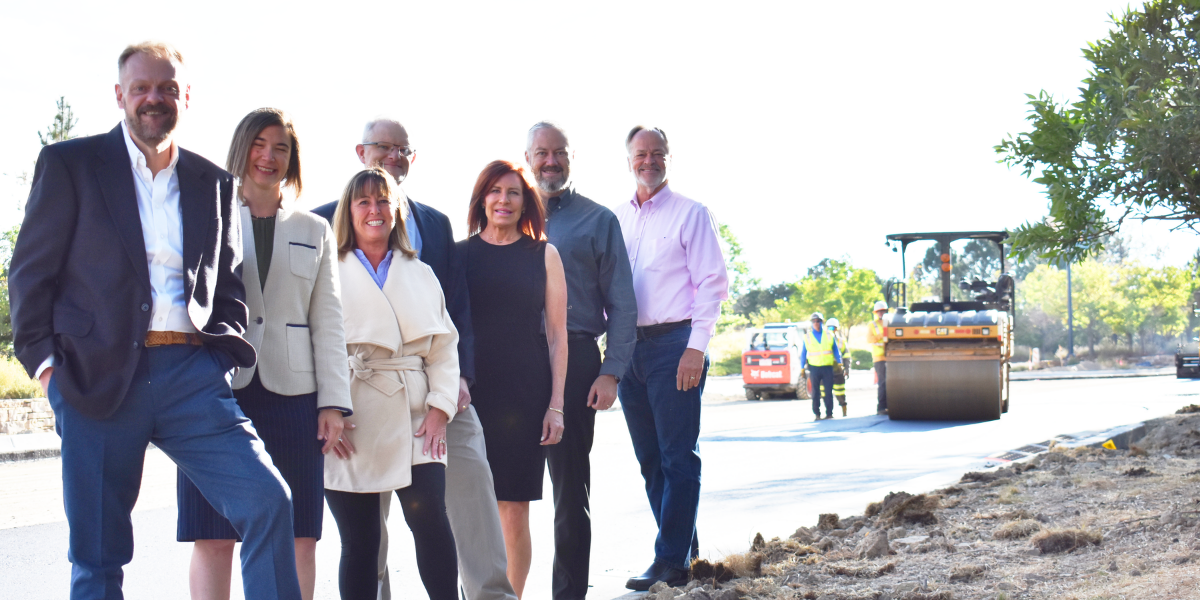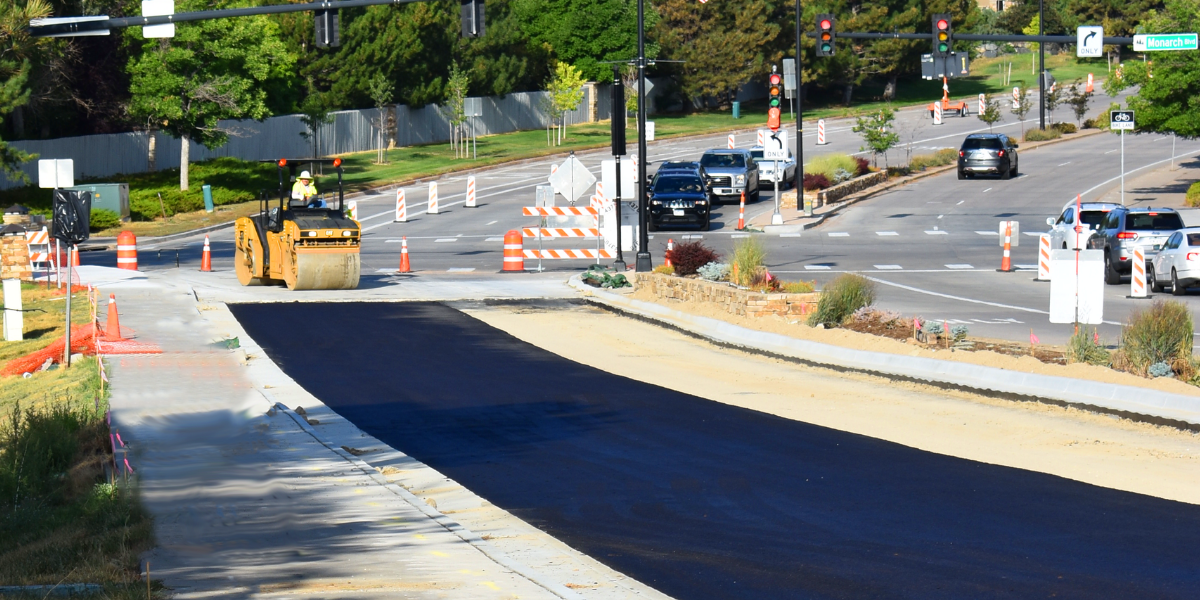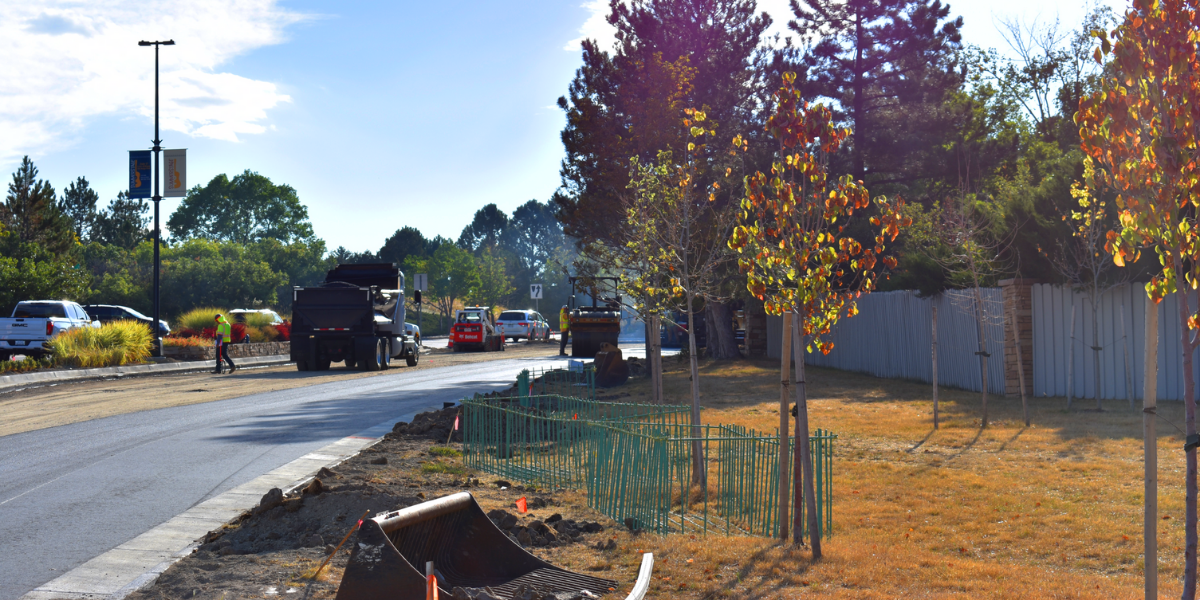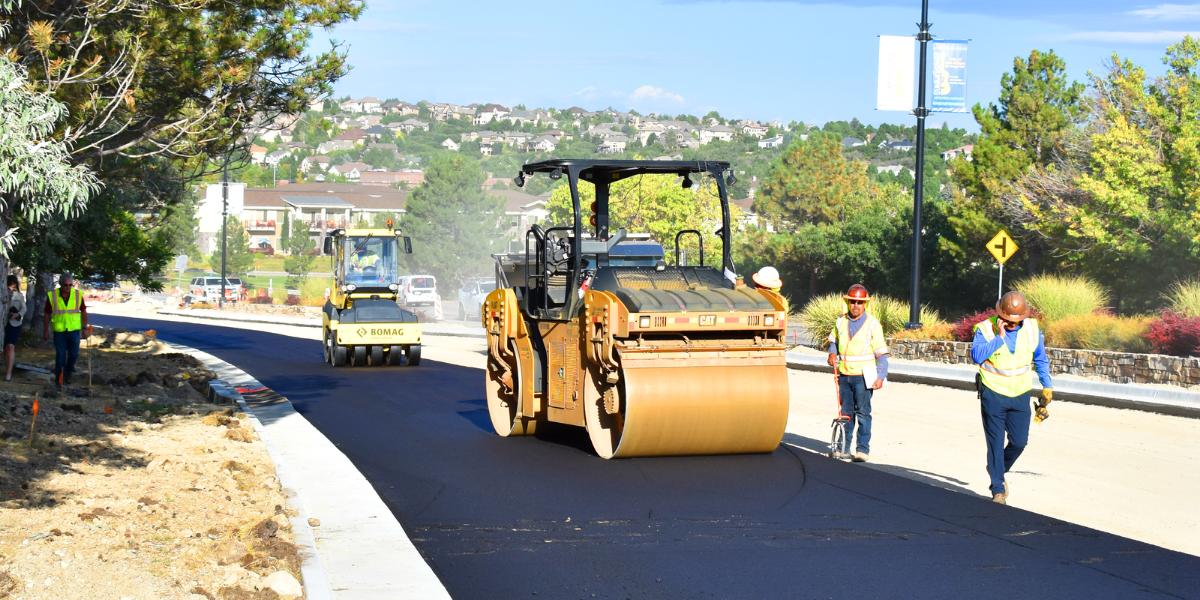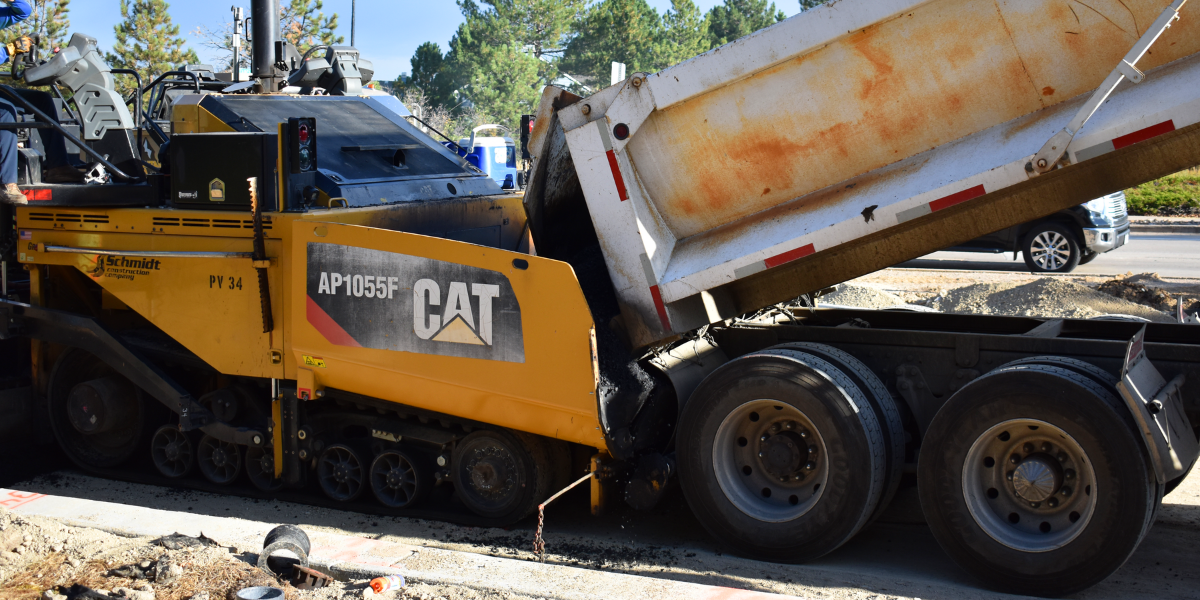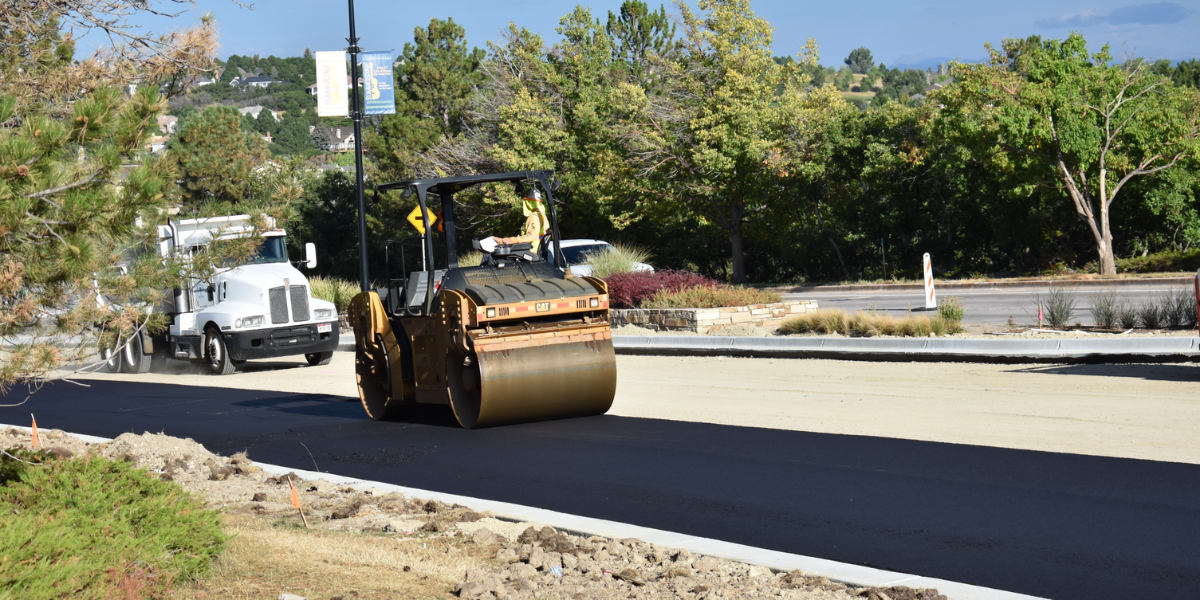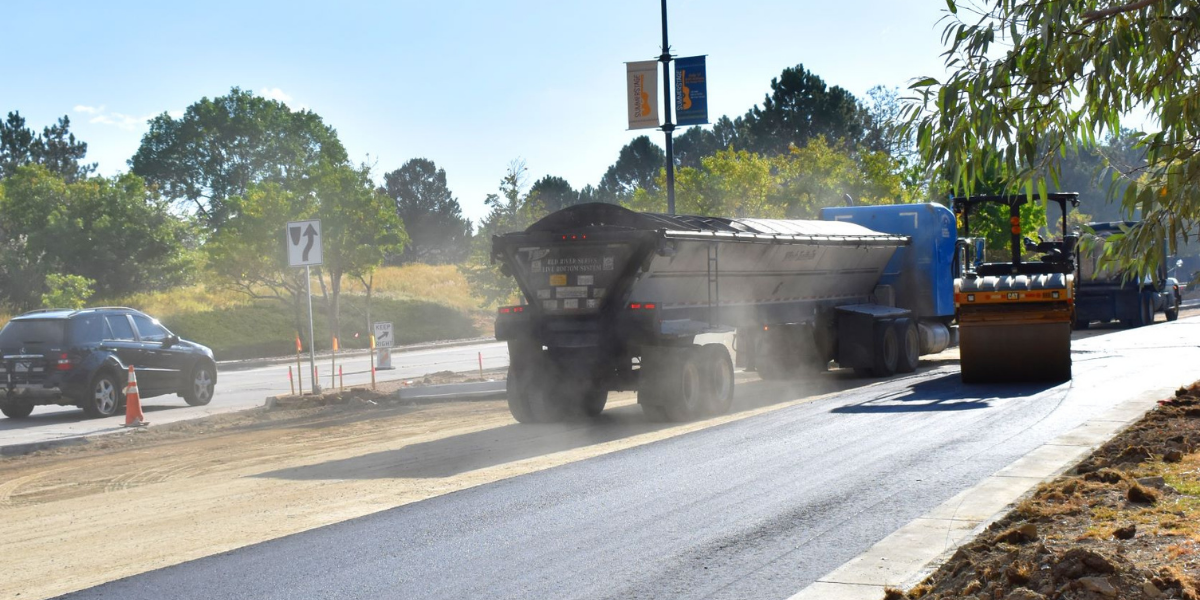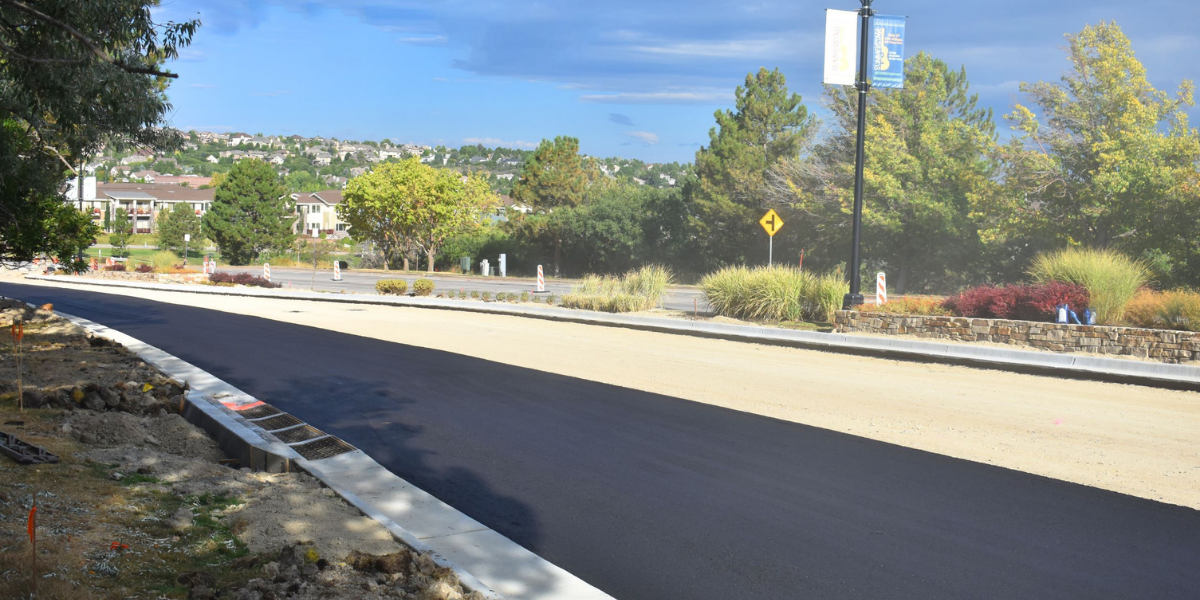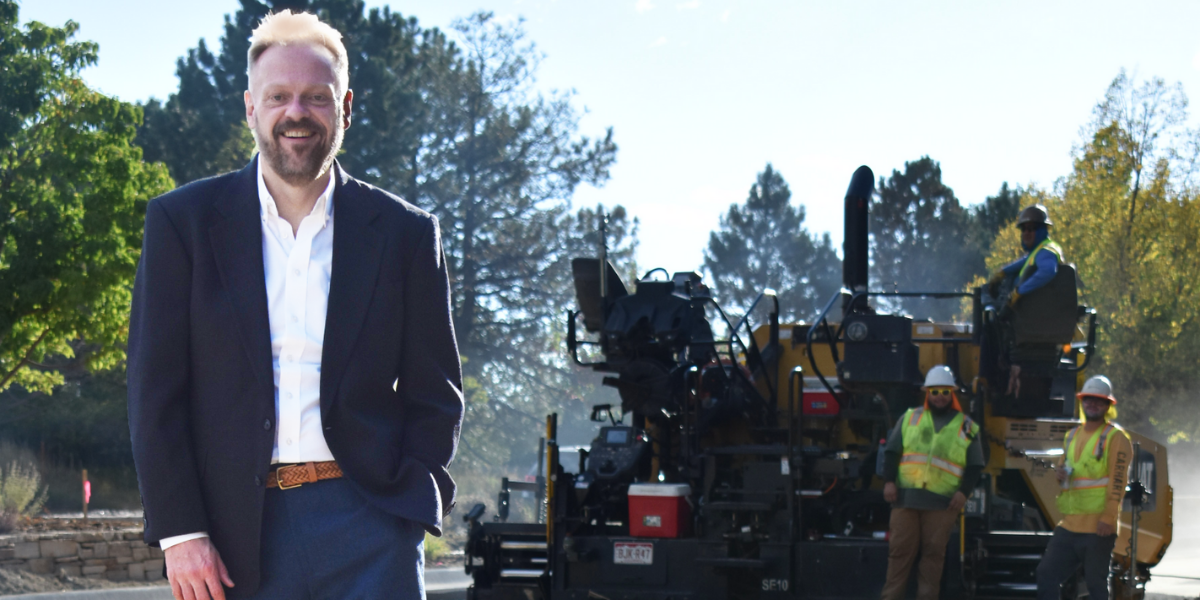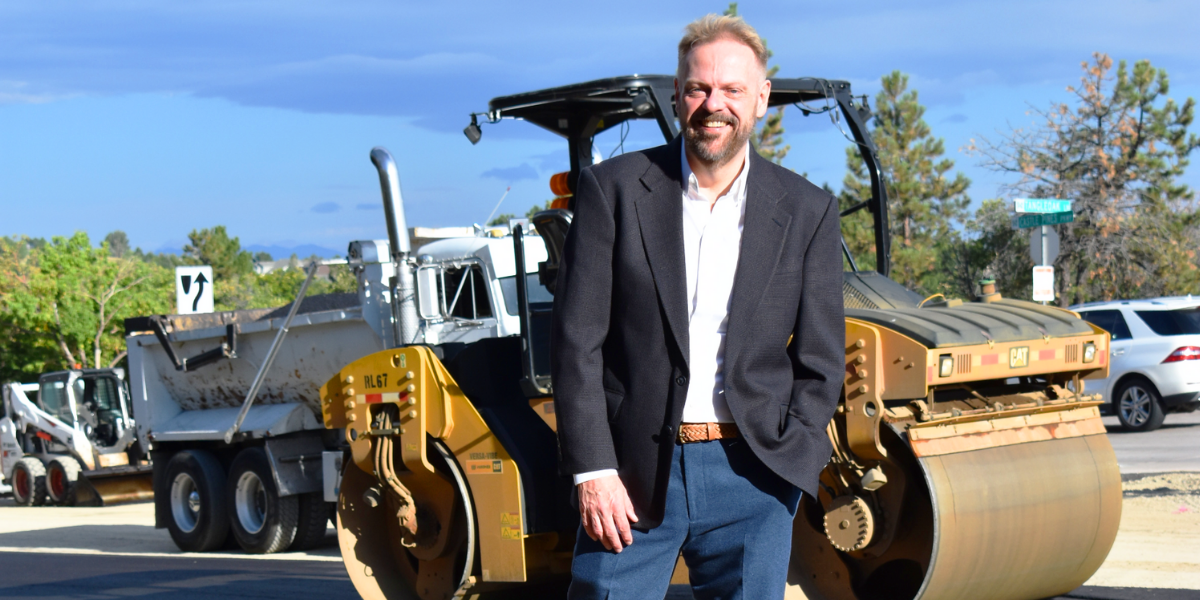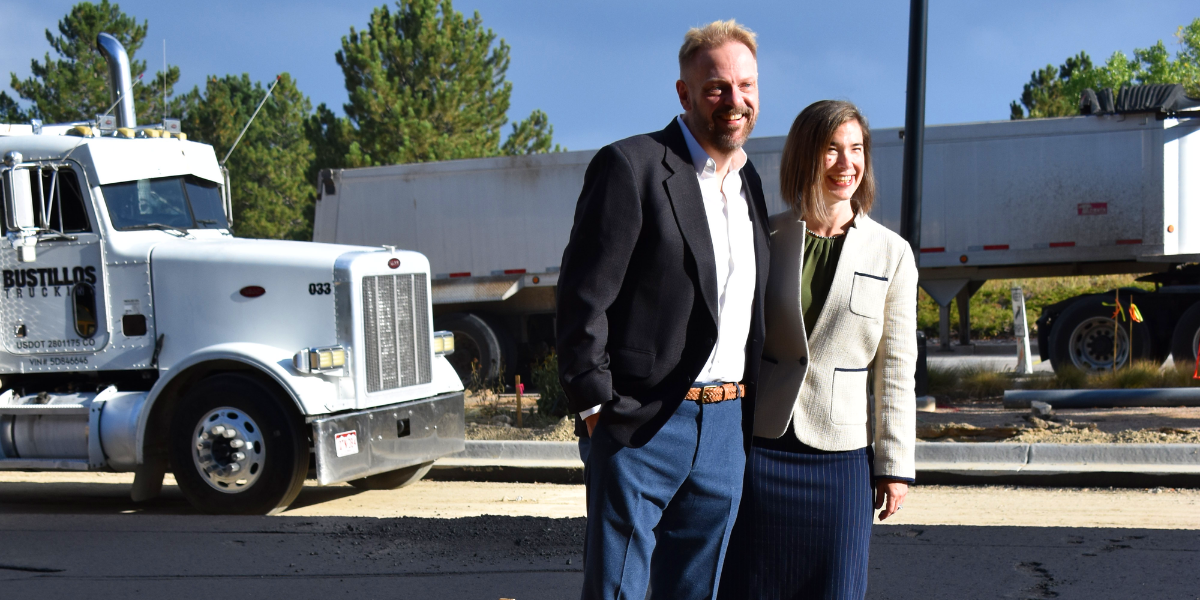 ---
Stay Informed on the Progress of this Project: