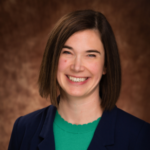 Tracy Engerman
Mayor
Tracy's been a resident of Colorado since 2003 and has called Castle Pines home since 2009.  She has been active in the community through her involvement with family, church and school.
Tracy chose to run for City Council as a way to combine her professional expertise and volunteer experience to enhance the City.  She is focused on implementation of policies and project approvals that support strong community and benefits Castle Pines families, including safety, parks and recreation.  In addition, she believes in contributing oversight in respect to financial and contractual matters, as suits her professional experience.
Tracy believes in encouraging smart development and economic growth through transparency and communication. She is engaged with residents and businesses to ensure that new project proposals are carefully examined, consider financial solvency, and are consistent with the City's Comprehensive Plan.
Term Expires: January 2026
Contact
Mayor
Tracy Engerman